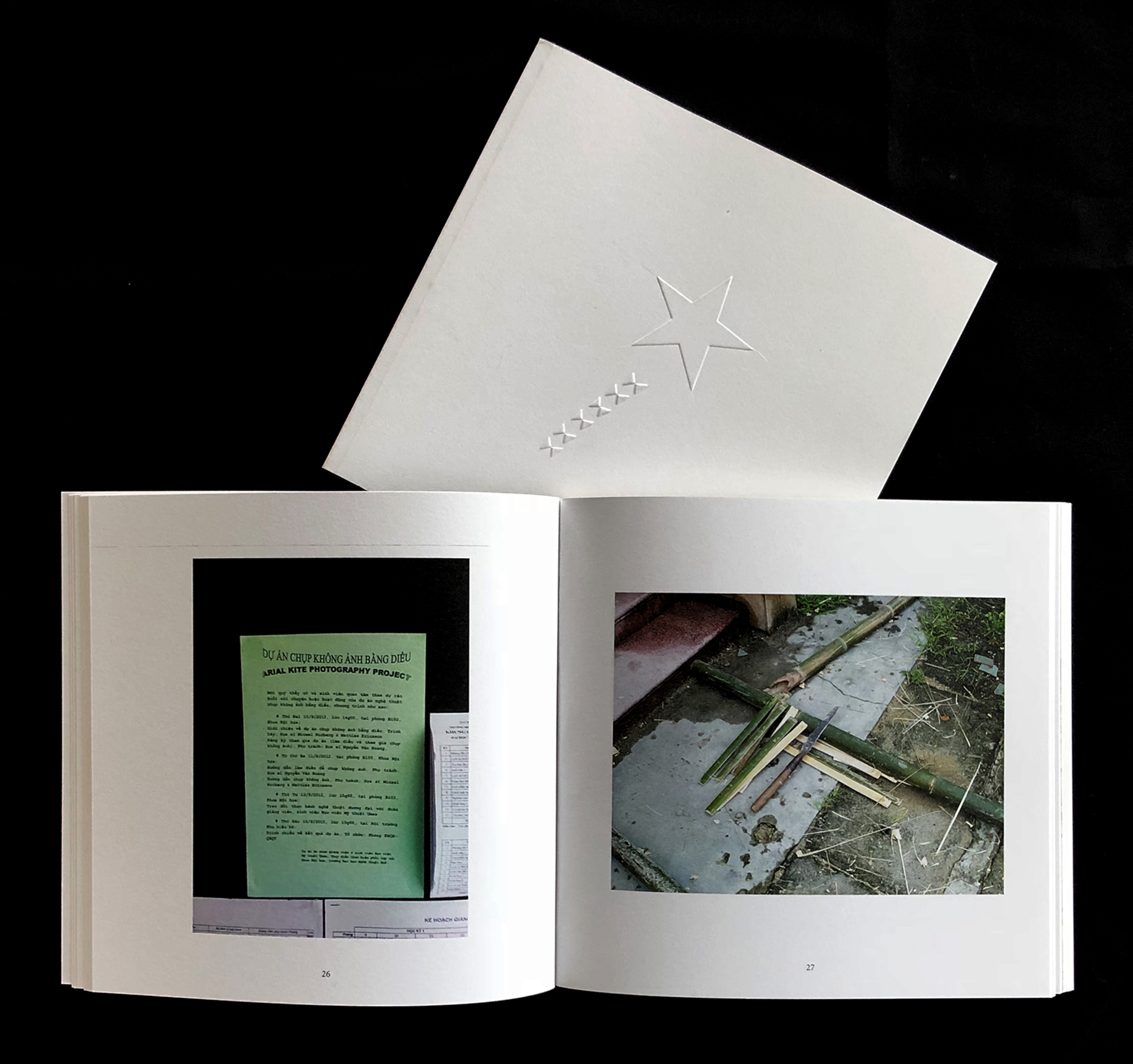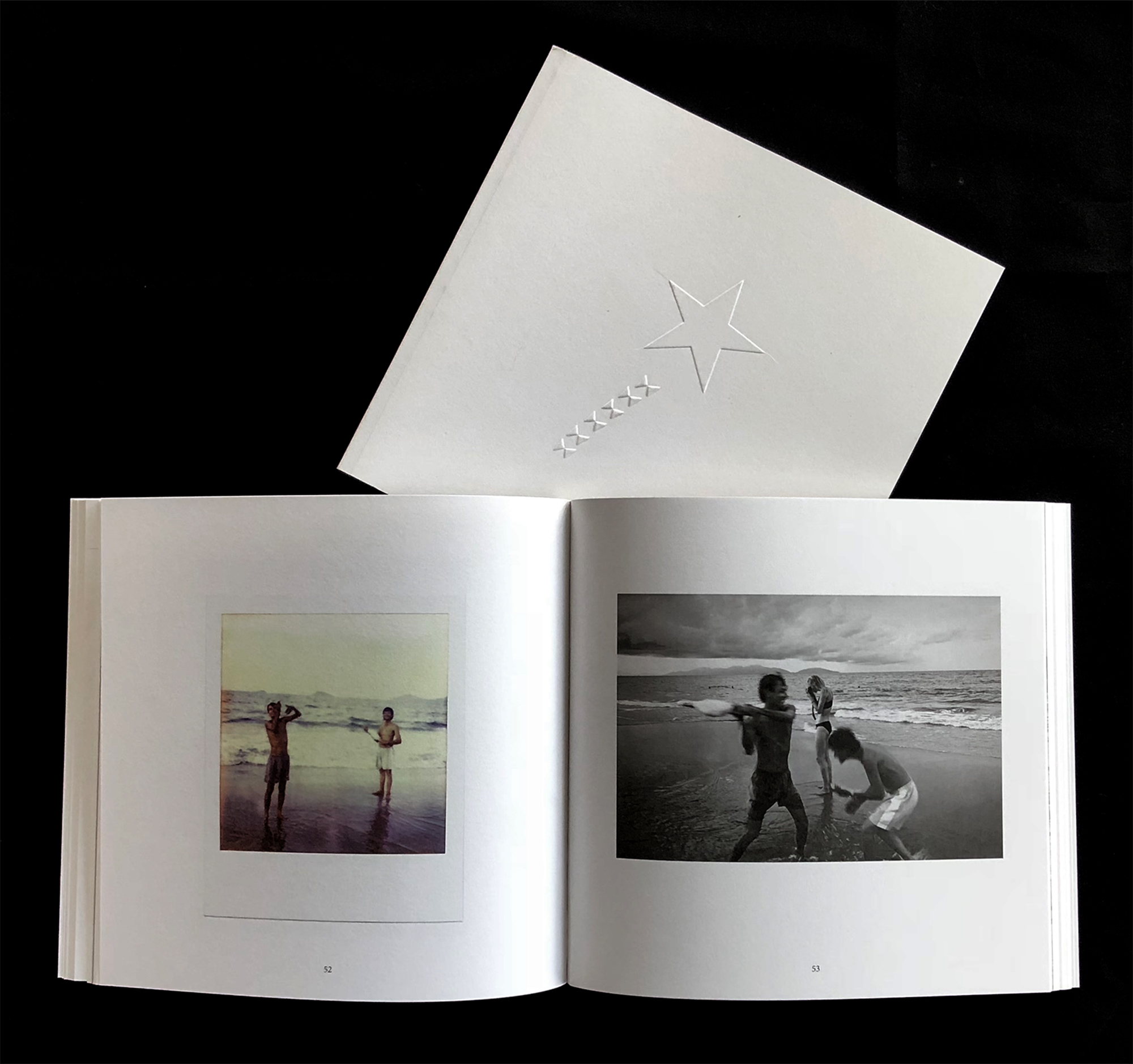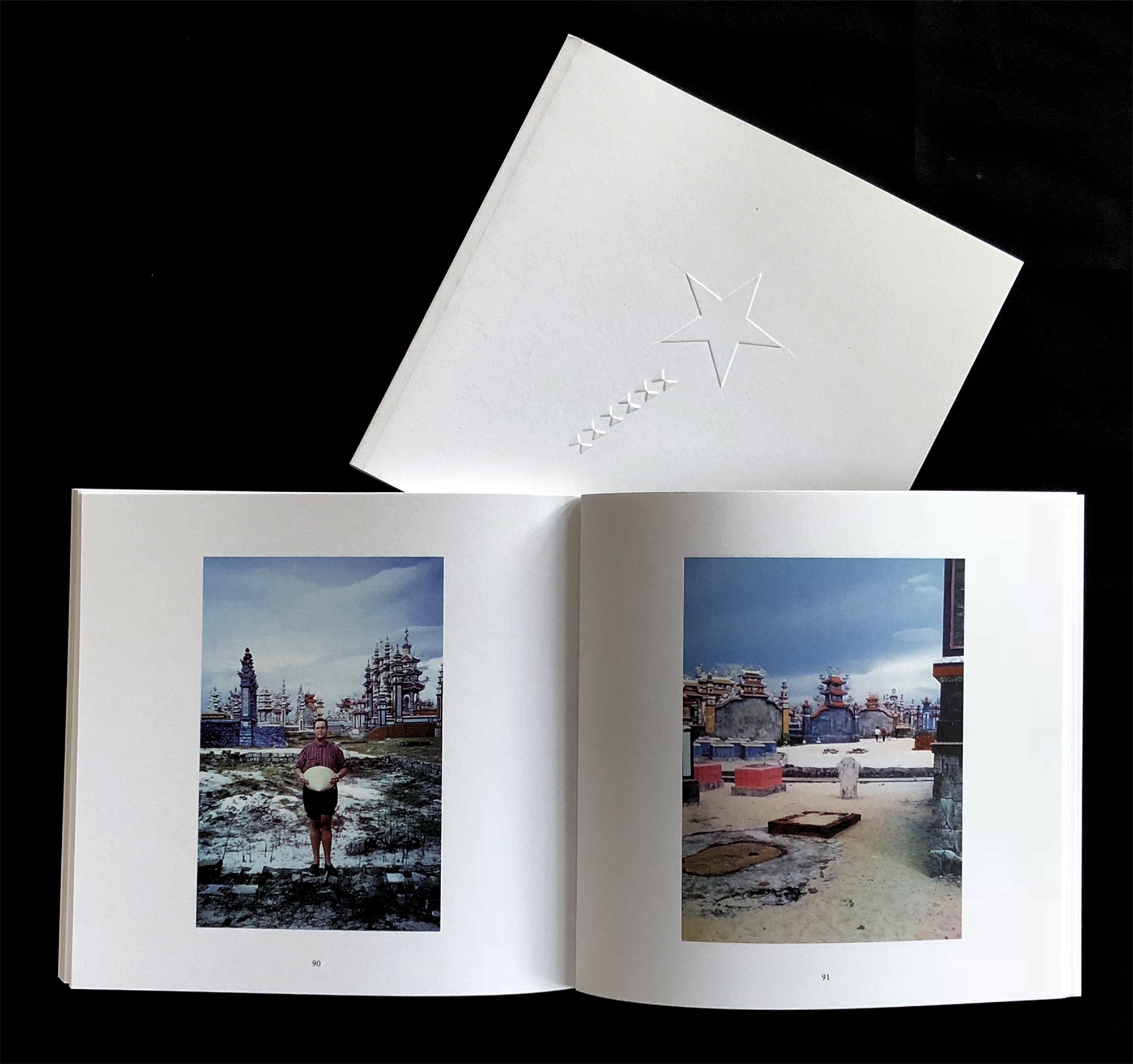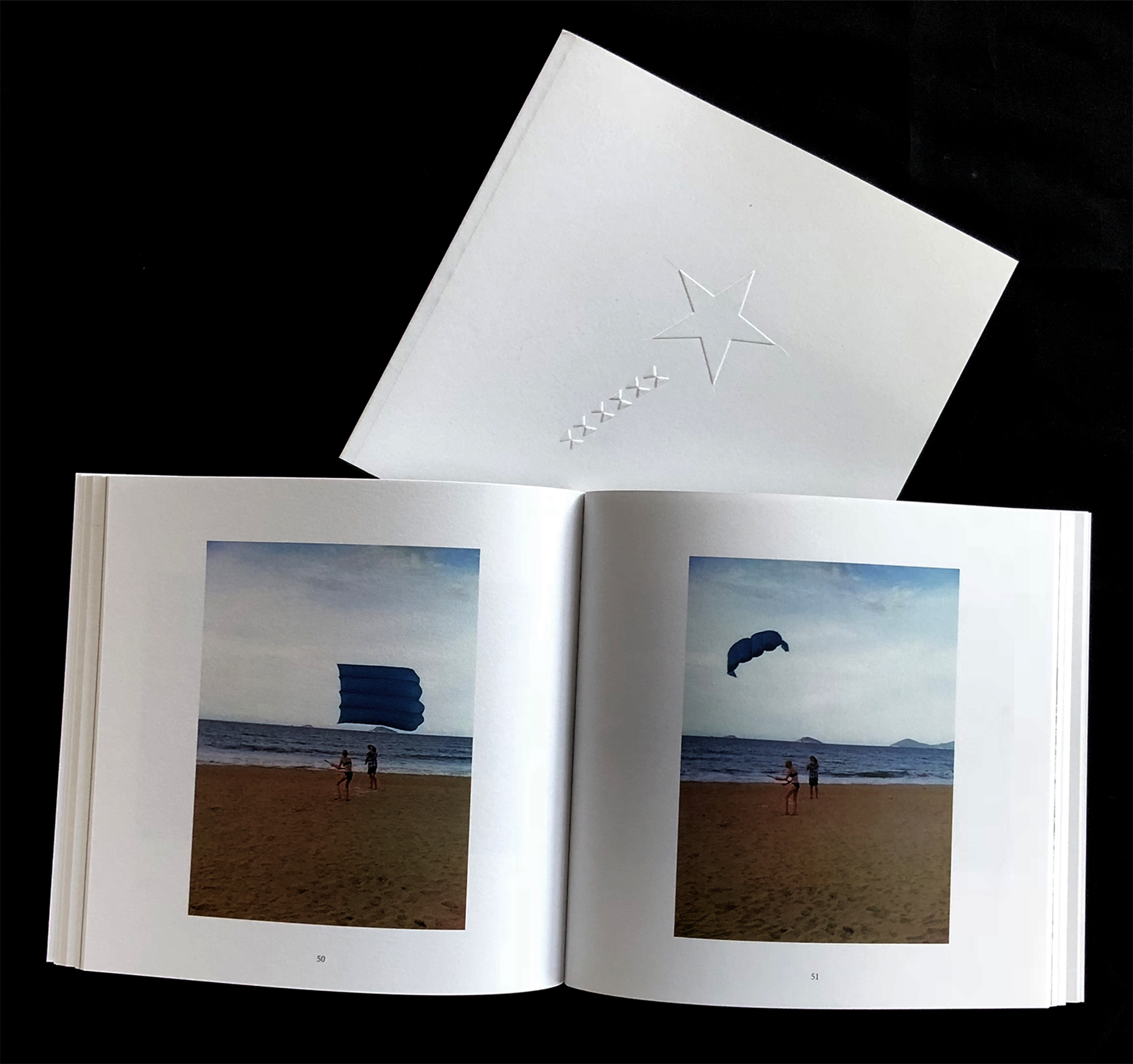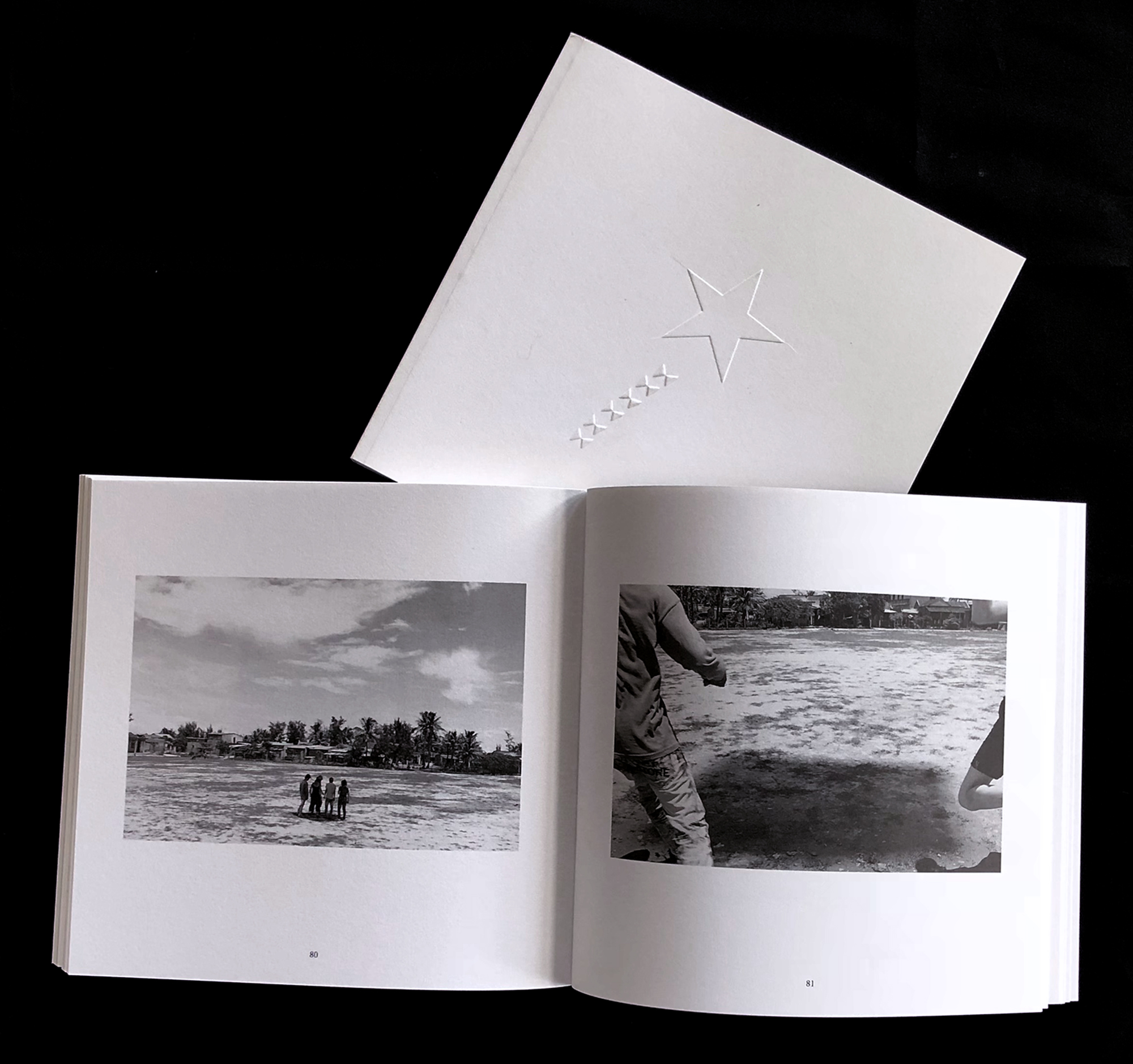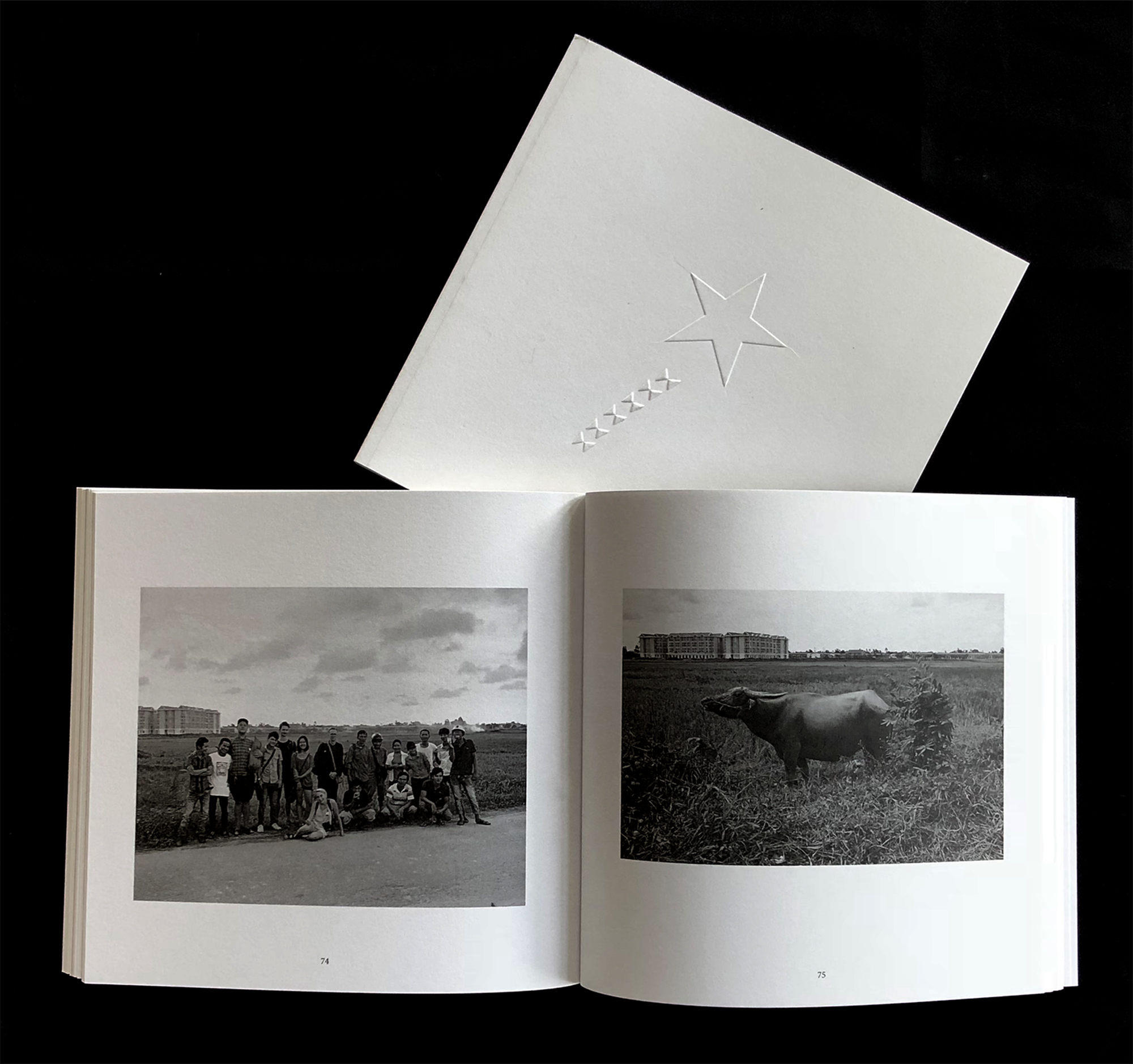 "The Kite Aerial Photography – Hué" , 2012 – 2014 – Original, Umeå Paper: Munken Lynx Rough 150g, Munken Lynx Rough 300g Produktioner/Productions ISSN 1653-6193 ISBN 978-91-981846-1-7
"The Kite Aerial Photography – Hué project started with the intention from Mattias Ericsson and me Micael Norberg to work artistically on a jointly project with students from different art schools and from different cultures. We had an idea of building bridges both artistically and culturally. We travelled to Hué, Vietnam to explore new ways of collaboration and find new artistic methods. We wanted to suspend our cameras from kites, send them aloft, and take aerial photographs. We tried to find a way to control events, control our artistic outcome and understanding. However, in the The Kite Aerial Photography project we had no control. The weather controlled our kites. The place and the language controlled what we knew and understood. All that remained was to look into our self and negate a compromise. The leftovers of that compromise became the documentations and artifice of an experience.

And now I am looking back at those events, wondering what really happened. I am using words, trying to create an image of my memories and of my experience – hot air, smells and noise. Experiences I can't communicate fully in words. You as a viewer will never feel them and I will only remember them. We will also remember differently. Every participant has his or her own image of what happened during those days in Hué. The feeling of being different, not understanding and being an outsider caused us to reflect on our experiences in different ways. We believed that language would build bridges of understanding, and maybe it did. But here we are now. A long time has passed since we returned from Hué. What we have left are images and memories. I remember smells and emotions and in this state between memory and fact, a tension is created. I look at the photographs now with a new understanding. We tried to move out of our comfort-zone looking for the unseen, the enigma, where memory and reflection becomes a liminal state. I now realize that knowledge is not fact or truth, but a state, which we can call "not knowing". A state, which for me is the very basis for understanding, and by that, becomes the very essence of art". – Micael Norberg, Umeå, Sweden
This project is made with financial support from Artistic Research Funds, Umeå Academy of Fine Arts, Umeå University and we are deeply thankful for the support from Dr. Phan Thanh Binh, Rector at Hué College of fine Arts for letting us realise this project at Hué College of Fine Arts in Vietnam . We are also grateful for all the help and assistance we got from Mr. Huy Do at the painting department at Hué College of fine Arts and without the help and knowledge of master kite builder and artist Mr. Nguyen Van Hoang this project would not have been possible.
We also want to send our thanks to the students from Hué participating in the project:
Lê Thị Tâm, Hồ Đăng Chính, Nguyễn Hải Thăng, Lê Xuân Thắng, Nguyễn Thanh Nam, Hoàng Đức Nam, Ngô Phương Dung, Phan Nhật Bình, Tôn Thất Hiếu, Nguyễn Thị Hảo
and Trần Ngọc Trân
Andreas Brännström – Mattias Ericsson – Camilla Lundquist – Micael Norberg – Alva Willemark – Johan Österholm.