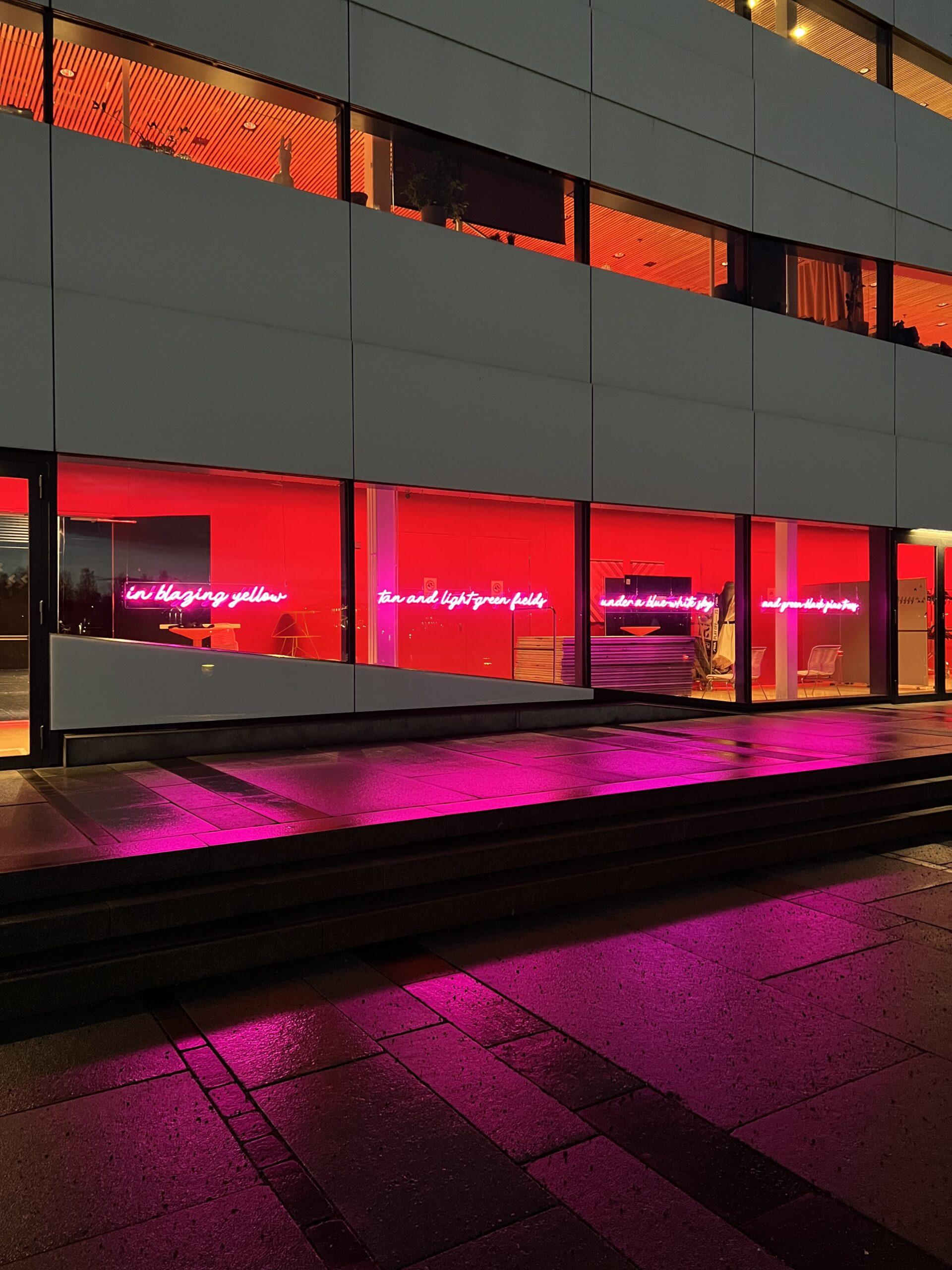 Four sentences from letters written by Sylvia Plath to her mother when Sylvia and Ted were on their honeymoon i Benidorm in 1956.
Perhaps the most remarkable aspect of Sylvia Plath's literary output in Spain and Benidorm is her treatment of colour. The same colors we see in the autumn.
In a letter dated July 7, 1956 to her mother, she expresses for the first time her enthusiasm for the incredible colors of Benidorm and the Spanish landscape.
"the colors we saw from the train window all the way down were brighter than I thought possible … blazing yellow, tan and light-green fields under a blue-white sky, green-black pine trees, white adobe houses with orange tile roofs" – (LH 261).
So through time and place we share the colors, the blazing yellow and green-black pine trees of the north of Sweden, and the longing. The longing for tan and light- green fields, of the summer. And on another level we also share some pain with Sylvia Plath. The pain and sorrow of the unbearable lightness of being.
But maybe most of this is in my writers imagination.
It all started for me a few years ago when I found faded photographs of my father. Photographs taken a long time ago on a sunny Spanish coast. I decided to go to Benidorm. This glittering city of skyscrapers by the Mediterranean sea. The town where Sylvia Plath and Ted Hughes spent their honeymoon in 1956. So I decided to travel to Benidorm. I had the hot Spanish sun already shining on my face when the pandemic and other things happened in my life …and suddenly I got nowhere. I stayed behind in the corner of my sofa and what started there, eventually became "notes from benidorm". A personal story about, longing, pain, mental illnes, art, poetry, my father, Sylvia Plath and Benidorm.

http://www.micaelnorberg.com/in-blazing-yellow/